11-03-2011, 12:16 AM
(This post was last modified: 11-03-2011 12:20 AM by GrgurMG.)
GrgurMG
Junior Member


Posts: 1
Joined: Nov 2011
Reputation: 0
Town Car Engine Top
1986 Lincoln Town Car, 5.0L Engine
Though I've done a handful of small auto repair and maintenance things myself, I've never touched the engine and thus I have a potentially newbish question... I have a 1986 Lincoln Town car that I am replacing some vacuum hoses on. I can't directly access those that run under the top of my engine as seen here...
http://i16.photobucket.com/albums/b23/gr...engine.jpg
My question is, what exactly is that grey top part called and what should I know about removing it past simply unbolting it. That is assuming that can be done easily, which if not my alternate course of action I suppose is to remove the hood so I can better reach in and under the backside of that top.
11-03-2011, 07:50 PM
Garner
Administrator


Posts: 1,324
Joined: Nov 2008
Reputation: 0
RE: Town Car Engine Top
The part in question is the Air Intake Manifold. Maybe our Ford guy can jump in with some advice on what you will need to remove and reinstall it. I would guess an "Intake" gasket kit at least.

Hope that helps. Please keep us updated as to your progress.
---
Thanks for using the forum,
Garner

Interested in Mining? Look here: Coal Mining, PA
11-03-2011, 08:24 PM
way2old
Administrator


Posts: 902
Joined: Feb 2007
Reputation: 0
RE: Town Car Engine Top
Garner is correct. You just need an upper intake gasket to do the repair. There are 6 bolts (I think) that hold the plenum in place. Just disconnect the linkages and lines and remove the plenum. Unbolt as little as possible. it takes an experienced person about an hour to do. Since this is your first effort, allow at least an afternoon to get it completed. Good luck.

Following is the short and sweet instructions from Alldata.

Disconnect electrical connectors from throttle position sensor, air bypass valve and EGR position sensor.
Disconnect throttle linkage from ball and transmission linkage from throttle body. Remove two throttle cable bracket-to-intake manifold attaching bolts and position bracket and cables aside.
Disconnect upper intake manifold vacuum connections. Disconnect all lines to vacuum tree, EGR valve and fuel pressure regulator.
Disconnect PCV hose from rear of upper manifold.
Disconnect two canister purge lines from throttle body.
Remove flange nut and disconnect EGR tube from EGR valve.
Remove upper intake support bracket-to-upper manifold attaching bolt.
Remove upper intake manifold attaching bolts, then the upper intake manifold and throttle body as an assembly from lower intake manifold.
Reverse procedure to install, noting the following:
Install new gasket on lower intake manifold mating surface.
Torque upper intake manifold attaching bolts to 15 - 22 ft. lbs.
Torque throttle cable bracket attaching bolts to 8 - 10 ft. lbs.
---
Being way2old is why I need help from younger minds.

Visit here to see our surplus vehicles.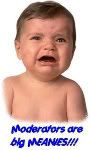 User(s) browsing this thread: 1 Guest(s)