1990 chevy 1500 full size knocking
03-11-2007, 09:22 PM
hank778
Junior Member


Posts: 1
Joined: Mar 2007
Reputation: 0
1990 chevy 1500 full size knocking
I have a 1990 chevy with a 305 in it. It only knocks when i'm accellerating.. any idea what it could be????
03-12-2007, 08:54 AM
way2old
Administrator


Posts: 902
Joined: Feb 2007
Reputation: 0
RE: 1990 chevy 1500 full size knocking
Oil pressure, bearings, detonation, poor quality fuel, restricted fuel filter, weak fuel pump and the list goes on and on. These are hard to diagnose without having the vehicle in our hands.
---
Being way2old is why I need help from younger minds.

Visit here to see our surplus vehicles.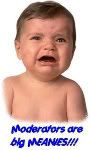 User(s) browsing this thread: 1 Guest(s)