12-14-2008, 04:30 PM
strykar
Junior Member


Posts: 1
Joined: Dec 2008
Reputation: 0
power window
1994 Mercury Sable...the left rear power window suddenly stopped working; it froze all the way down, so now it is open at all times. Does anyone have any idea what the problem might be?
12-14-2008, 05:39 PM
(This post was last modified: 12-14-2008 05:40 PM by way2old.)
way2old
Administrator


Posts: 902
Joined: Feb 2007
Reputation: 0
RE: power window
It is either the switch or the window motor. Sometimes you can hit the lower part od the door and jar it to work to get it up. You can remove the door panel and check for current at the motor connection to see if it is motor or wiring or switch. If there is current to motor, replace motor. If no current, check at door switch then go to master switch.
---
Being way2old is why I need help from younger minds.

Visit here to see our surplus vehicles.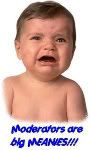 12-14-2008, 11:19 PM
Rupe
Administrator


Posts: 3,693
Joined: Jun 2007
Reputation: 6
RE: power window
If you find there's no power at the back door you should double check starting at the front door switch. Sometimes the wires break where they flex between the LF door and the door frame from years of opening / closing. I have made fixes in this area many times over the years.

BTW, don't forget to have the key on while checking.
User(s) browsing this thread: 1 Guest(s)