03-17-2007, 09:34 AM
ululani72
Junior Member


Posts: 1
Joined: Mar 2007
Reputation: 0
Toyota Previa
[/color][/size][/font][font=Arial] why is my car stalling and bogging out?[size=small][color=red]
03-18-2007, 04:42 PM
way2old
Administrator


Posts: 902
Joined: Feb 2007
Reputation: 0
RE: Toyota Previa
Need a little more information. Such as when it does it--warm or cold engine, hard acceleration, any acceleration, what gear, is check engine light on? The more information you can give, the more we can help. A generic answer to your problem is , about 20 to 25 things can cause it.
---
Being way2old is why I need help from younger minds.

Visit here to see our surplus vehicles.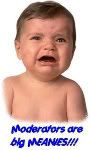 User(s) browsing this thread: 1 Guest(s)