03-18-2009, 11:01 PM
leek13
Junior Member


Posts: 5
Joined: Dec 2008
Reputation: 0
dtc p0320 p0725
Year: 2000
Model: grand cherokee
Engine Size: 4.7 ltr
Auto/Manual: auto
Mileage: 129128

are these 2 codes related? does p0320 mean engine speed sensor or does it have to do with the crank position sensor?
i found the camshaft sensor, but i cant find the crank sensor..
03-19-2009, 08:31 AM
way2old
Administrator


Posts: 902
Joined: Feb 2007
Reputation: 0
RE: dtc p0320 p0725
It is a good possibility they are both related to the crankshaft sensor. The 320 is for no rpm signal to the PCM. This comes from the crankshaft sensor. The 728 is the transmission control module detected the rpm's has dropped below 400 while engine is running. AlldataPro shows it is located just above the starter. There should be a wiring connector just to the rear of starter solenoid wires. Good luck.
---
Being way2old is why I need help from younger minds.

Visit here to see our surplus vehicles.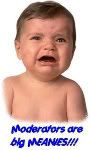 03-19-2009, 06:45 PM
leek13
Junior Member


Posts: 5
Joined: Dec 2008
Reputation: 0
RE: dtc p0320 p0725
Thanks for the quick response and info on location of sensor. Ill go back and "seek" and replace it, and will let you know if all is ok.
User(s) browsing this thread: 1 Guest(s)