03-25-2007, 01:59 PM
cavalier
my bad forgot to say, when in neutral it stops shaking so bad.Thanks again
03-25-2007, 08:59 PM
way2old
Administrator


Posts: 902
Joined: Feb 2007
Reputation: 0
RE: cavalier
Sounds like you may have 2 problems. The first--shaking when braking-- if it shakes while moving with the brakes applied, the rotors are what we call "warped". They either need machined or replaced along with new brake pads. If it is shaking while sitting still, look for a vacuum leak around the brake booster area or check to see if it needs a tune up. Let us know.
---
Being way2old is why I need help from younger minds.

Visit here to see our surplus vehicles.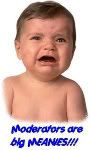 03-25-2007, 09:57 PM
CaryJoeYork
Administrator


Posts: 1,266
Joined: Dec 2006
Reputation: 2
RE: cavalier
Also if the car is shaking at an idle you may have a bad/colapsed engine or trans mount. It may get worse in drive or reverse. But like way2old said, brake rotors for sure.
---
Cary Joe York
Support
User(s) browsing this thread: 1 Guest(s)