04-08-2010, 05:16 AM
mybig1cc
Junior Member


Posts: 1
Joined: Apr 2010
Reputation: 0
1999 sable
:(how and where is the thermostat on a 1999 mercury sable 3.0 24vls
motor getting hot ,but put finger in resavior not hot .thermostat?
04-08-2010, 08:41 PM
way2old
Administrator


Posts: 902
Joined: Feb 2007
Reputation: 0
RE: 1999 sable
Look where the upper radiator hose hooks to the engine. There is a housing that is held on with 2 or 3 bolts. The thermostat is inside the housing. Go to
http://www.autozone.com
and create a free account and research your car. It is free and good information.
---
Being way2old is why I need help from younger minds.

Visit here to see our surplus vehicles.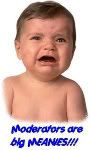 User(s) browsing this thread: 1 Guest(s)