recharging the a/c on 2000 caravan
05-26-2010, 01:31 PM
MSRsMom
Junior Member


Posts: 1
Joined: May 2010
Reputation: 0
recharging the a/c on 2000 caravan
I am trying to recharge the a/c on a 2000 Dodge Caravan. It seems like the refrigerant won't go past the valve. Is there something I have to do to the valve to allow the refrigerant to enter the compressor??
05-26-2010, 09:39 PM
Rupe
Administrator


Posts: 3,707
Joined: Jun 2007
Reputation: 6
RE: recharging the a/c on 2000 caravan
Presumimg you have one of those "do it yourself" charging kits you should read the instructions for the proper sequence of attachment and valve operation while the AC compressor is running. One end of that gadget has a self piercing valve, which must be screwed in first and then turned in the other direction to allow the freon into the hose. Sometimes they are poorly made and if you tighten the freon can too much it blocks the flow. IOW, try twisting the can an 1/8 turn lose on the fitting. The end that attaches to the car may or may not have another valve. If it has a valve it works in reverse of the way you think it should. IOW, turn it clockwise to open.
05-27-2010, 08:30 PM
way2old
Administrator


Posts: 902
Joined: Feb 2007
Reputation: 0
RE: recharging the a/c on 2000 caravan
Please be careful with it. The4se little cans are dangerous if improperly used. Read and understyand all directions carefully.
---
Being way2old is why I need help from younger minds.

Visit here to see our surplus vehicles.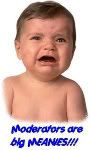 User(s) browsing this thread: 1 Guest(s)