Lincoln LS 2001 stuttering
05-17-2007, 11:10 AM
lincoln01
Junior Member


Posts: 6
Joined: Apr 2007
Reputation: 0
RE: Lincoln LS 2001 stuttering
I will try that and see if that helps. Do you know where i should look to find th idle speed motor? THX
05-17-2007, 09:10 PM
way2old
Administrator


Posts: 902
Joined: Feb 2007
Reputation: 0
RE: Lincoln LS 2001 stuttering
Irt should be located around the top center of the engine. If it is a 4.6L it is located to the top center rear of the motor. Here is a picture of one. It is not exact for your car, but it is very similar.
---
Being way2old is why I need help from younger minds.

Visit here to see our surplus vehicles.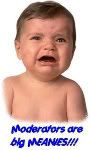 User(s) browsing this thread: 1 Guest(s)