02-17-2011, 09:01 PM
mitsuman98
Junior Member


Posts: 2
Joined: Feb 2011
Reputation: 0
Squelling Noise
i have a 1998 mitsubishi eclipse 2.0L DOHC. when i turn on the heat something in the front end makes a loud squelling noise. this most of the times happens when im turning but it also happens when my engine revs just before it shifts. i was wondering if you knew what this could be before i go and start changing out parts and finding out i wasted my money.
02-17-2011, 09:11 PM
way2old
Administrator


Posts: 911
Joined: Feb 2007
Reputation: 0
RE: Squelling Noise
Not positive on your engine, but it more than likely is due to a belt being a little loose. You may have a single belt and there will be a trensioner that might be weak. If it is a multiple belts, there probably is a m,anual adjustment that needs made.
---
Being way2old is why I need help from younger minds.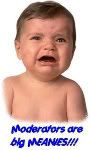 02-17-2011, 09:22 PM
mitsuman98
Junior Member


Posts: 2
Joined: Feb 2011
Reputation: 0
RE: Squelling Noise
well i have changed the belt alrdy and tightened it so im not sure that could be it since i check it atleast once a week but the noise is still there.
02-18-2011, 08:55 AM
Garner
Administrator


Posts: 1,632
Joined: Nov 2008
Reputation: 0
RE: Squelling Noise
Did you check the heater fan motor? Not sure on your vehicle but many of them stick through the fire wall. You could raise the hood, stand near the fan motor, and have someone turn it on. That should give you a better idea of where the sound is coming from.

way2old mentioned the belts. How many does it have? I would suspect the one that drives the alternator if it is only squealing with the "Heater." It could also be the A/C belt. The A/C comes on with the heater if you have it set to Defrost. Try it with the controls set to the floor. If it doesn't squeal I'd be looking for the A/C belt.

Please let us know what you find.
Thanks, Garner
---
Thanks for using the forum,
Garner

Interested in Mining? Look here: Coal Mining, PA
User(s) browsing this thread: 1 Guest(s)