05-05-2011, 12:42 AM
Over-oiled engine
Hyundai Lantra
1997
Manual
Sedan
Australia

Our car was overfilled with oil (a lot -- like over 4L too much) and the car sort-of broke down, blowing incredible amounts of thick white smoke. A friend has drained the oil, cleaned relevant parts etc. to get the car to go again, but it is still running pretty slow (doesn't seem to have much get-up when you put your foot down, especially in 2nd and 3rd gear, haven't even tried 4th) and it still blows an incredibly large amount of thick white smoke once the engine heats up (i.e. after about 5min of driving).

I'm wondering if the car will 'burn off' the oil that is (I'm guessing) still all over/through the engine from the over-fill and, if so, how long it should take for it to do so?

We are keen to heat the engine up for a sufficiently long period to try to burn it all off but doing it around our neighbourhood is difficult since the smoke is so bad and probably annoys the residents. We've thought of a few non-residential areas we could drive it to and just let it sit there idling and burn it off but want to know approximately how long it should take to burn it all off, or if there's a better way of burning it off.

Here's hoping it's not too hard!

Thanks.
05-05-2011, 09:21 PM
way2old
Administrator


Posts: 902
Joined: Feb 2007
Reputation: 0
RE: Over-oiled engine
It is possible the loss of power is the oil has plugged the catalyctic converter. I guess eventually all the smoke will clear but it is hard to say how long it will take.
---
Being way2old is why I need help from younger minds.

Visit here to see our surplus vehicles.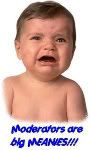 05-09-2011, 11:58 PM
Rupe
Administrator


Posts: 3,693
Joined: Jun 2007
Reputation: 6
RE: Over-oiled engine
I have been away for a few days but wanted to chime in here.

Have you looked at the air filter element? Quite often excess oil will work it's way around the system and clog the paper element causing all sorts of issues, including sluggishness and continued oil smoke from the tail tipe.

It might be worth a look and a few miles of driving without the element just to see if things clear up and then go from there.

Let us know how you make out mate!
08-10-2013, 10:38 AM
(This post was last modified: 08-10-2013 07:25 PM by way2old.)
gmk03
Junior Member


Posts: 1
Joined: Aug 2013
Reputation: 0
RE: Over-oiled engine
Better not burn it all. It can damage catalytic converter and valve. Just replace old oil with the new one and don't forget not to overfilled.
User(s) browsing this thread: 1 Guest(s)