05-24-2011, 09:31 AM
(This post was last modified: 05-24-2011 10:50 AM by way2old.)
Driving Under Influence
Driving Under Influence of drugs can be very dangerous for us. If you get caught in such situation visit ?????????????
05-24-2011, 10:50 AM
way2old
Administrator


Posts: 902
Joined: Feb 2007
Reputation: 0
RE: Driving Under Influence
That is as bad as posting links in your post without prior approval. BUSTED
---
Being way2old is why I need help from younger minds.

Visit here to see our surplus vehicles.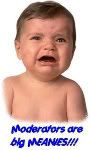 User(s) browsing this thread: 1 Guest(s)