05-26-2007, 07:20 AM
1983mercedes
Junior Member


Posts: 1
Joined: May 2007
Reputation: 0
HELP back brakes!!
I have a 1983 MB 300SD Turbo and need the schematic or at least an illustration of the back brake system. Can it be changed personally or is this a drum system?! I've changed brakes before, but this is my first "overseas" car. THANKS
05-31-2007, 10:34 AM
CaryJoeYork
Administrator


Posts: 1,267
Joined: Dec 2006
Reputation: 2
RE: HELP back brakes!!
Sorry for the delay but I was looking for some info and pictures on the brake system. My repair software has no pictures for this year, make, model. Do you know if it is drum or disc in the rear?
---
Cary Joe York
Support
06-03-2007, 08:30 PM
way2old
Administrator


Posts: 911
Joined: Feb 2007
Reputation: 0
RE: HELP back brakes!!
---
Being way2old is why I need help from younger minds.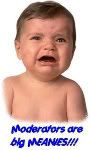 User(s) browsing this thread: 1 Guest(s)