07-07-2011, 03:02 PM
nevets
Junior Member


Posts: 1
Joined: Jul 2011
Reputation: 0
car starts then dies
2001 saturn starts every time, but then dies immediately, has fuel- has oil, all fluids are full,
Thanks,
Steve
07-07-2011, 08:37 PM
way2old
Administrator


Posts: 902
Joined: Feb 2007
Reputation: 0
RE: car starts then dies
Does it run if you give it very little gas? If it does, look at the IAC(Idle Control Valve)valve. That is what controls the idle. Also look at the air filter to be sure it is not plugged.
---
Being way2old is why I need help from younger minds.

Visit here to see our surplus vehicles.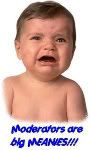 User(s) browsing this thread: 1 Guest(s)