2000 town & country air conditioning
07-26-2011, 06:33 PM
l romme
Member


Posts: 17
Joined: May 2011
Reputation: 0
2000 town & country air conditioning
the compressor on my mini van has died. the car has 149,000 miles. dealer wants alot to replace and it looks very accesable. I found one at a local autoparts store much cheaper and they recomend changing the dryer also. has anyone done this?? is it a big job?? I looked and didnt see the dryer under the hood.
I was thinking of changing the compressor,dryer and associated o-rings. then taking it in fo a full service,
any thoughts ,sugestions would be welcomed!!
07-26-2011, 08:21 PM
way2old
Administrator


Posts: 902
Joined: Feb 2007
Reputation: 0
RE: 2000 town & country air conditioning
There may still be refrigerant in the system. I would suck it up and have a shop that works on A/C do the entire job. If you replace the parts and take it to a shopand there is a problem charging the system, you will have to pay them to do the repair anyway. There is no way you can check for leaks at your house unless you have a vacuum gauge. You can do the repairs yourself, just be sure of the repercussions if there is anything that goes wrong. Just my opinion.
---
Being way2old is why I need help from younger minds.

Visit here to see our surplus vehicles.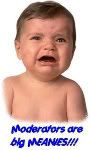 User(s) browsing this thread: 1 Guest(s)