security system/check engine light
08-17-2011, 05:50 PM
tony potenza
Junior Member


Posts: 2
Joined: Aug 2011
Reputation: 0
security system/check engine light
Difficulty began when car stalled immediately after starting.Did same upon restarts,then turning key got no response.After some investigation,putting key in the door and using the remote reenabled the ignition .It would start and stall.Then the check engine light came on,and the engine DID NOT STALL .I then drove car a short distance and the tachometer and speedometer both stopped functioning.I also had the air on and the cooling system stopped cooling.The fan works but no cooling.Today on a short trip to auto parts store,the ''trouble tone'' rang and my instruments began working as well as the air conditioner.The check engine light went off.it lasted 2 or 3 minutes and then went back to no tach etc.any ideas?
08-17-2011, 08:46 PM
way2old
Administrator


Posts: 902
Joined: Feb 2007
Reputation: 0
RE: security system/check engine light
Please read the post at the top of the forum and follow the instructions. It will help a lot to give you the best answer possible. Thanks
---
Being way2old is why I need help from younger minds.

Visit here to see our surplus vehicles.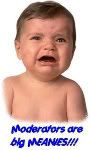 08-17-2011, 09:52 PM
Rupe
Administrator


Posts: 3,707
Joined: Jun 2007
Reputation: 6
RE: security system/check engine light
If this is a 1996 - 2000 Caravan (or similar) there's a lengthy thread with details for "stars then stalls" that I posted last year. The problen is in the dash board and there's a communications issue with the anti-theft system.

Let us know if you can't find it and I will dig up the links.
User(s) browsing this thread: 1 Guest(s)