distributor wiring schematic/ plug gap
10-11-2011, 10:27 AM
srl
Junior Member


Posts: 1
Joined: Oct 2011
Reputation: 0
distributor wiring schematic/ plug gap
1996 olds achieva sl 6.1 engine, 120,000 miles, southern arizona/ I recently acquired this car not running and would like to know the firing order, plug wire schematic and plug gap specs for the 6.1 engine.I'm in the process of elimination here which I hope will be without too much trouble. thanks srl
10-11-2011, 06:03 PM
sandman
Moderator


Posts: 137
Joined: Jul 2007
Reputation: 0
RE: distributor wiring schematic/ plug gap
Go to
http://www.autozone.com
and enter all the info on your car and create an account and there you will find all the info that you are looking for.
10-11-2011, 08:14 PM
way2old
Administrator


Posts: 902
Joined: Feb 2007
Reputation: 0
RE: distributor wiring schematic/ plug gap
Are you sure it is a 6.1 engine? That is awfully big for that year and body car.
---
Being way2old is why I need help from younger minds.

Visit here to see our surplus vehicles.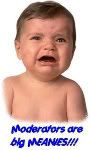 User(s) browsing this thread: 1 Guest(s)