1998 lincoln town car4.6LSFI 8cyl pulley doesnt spin
10-26-2011, 07:07 AM
jrflush
Junior Member


Posts: 1
Joined: Oct 2011
Reputation: 0
1998 lincoln town car4.6LSFI 8cyl pulley doesnt spin
I woke up one morning and turned my car on when i noticed a loud screeching noise when i poped my hood one of my pulleys was stopped and then it would spin again and then stop i need a diagrahm of the belt system if anybody can help it would really help
10-26-2011, 10:25 AM
(This post was last modified: 10-26-2011 10:28 AM by Rupe.)
Rupe
Administrator


Posts: 3,707
Joined: Jun 2007
Reputation: 6
RE: 1998 lincoln town car4.6LSFI 8cyl pulley doesnt spin
Most likely the AC pulley. It's supposed to grab the center section of the shaft as needed for either AC or defroster use.

What's going on here is most likely the AC comp has failed and is frozen... or the belt itself is just not tight enough and squeals when first engaged. (belt stretch or self adjuster worn)

What you need to do is remove the belt for possible replacement and then check ALL of the pullies to see if they turn freely or feel rough when they spin. Anything that feels rough or has excess wobble needs further investigation. The AC comp is different. The outside where the belt rides should spin free by hand and the center section may feel slightly "bumpy" as you turn it, but you should be able to spin it no problem by hand. There will be two or three small pullies in the mix that seemingly do nothing but guide the belt on it's path. These are the idler and tensioner pullies. They commonly wear and are usually available cheap in the aftermarket.

Edited to add: If you want to stop the noise for a few days till you can get more time you can disconnect the plug for the AC comp, which is right next to that pulley.

Let us know what you find.
10-26-2011, 07:45 PM
way2old
Administrator


Posts: 902
Joined: Feb 2007
Reputation: 0
RE: 1998 lincoln town car4.6LSFI 8cyl pulley doesnt spin
Will this help? match number in picture with number below
98 town car belt 1.gif
(Size: 25.3 KB / Downloads: 7)
Item Part Number Description
1 6B209 Drive Belt Tensioner
2 8678 Belt Idler Pulley
3 10344 Generator Pulley
4 8509 Water Pump Pulley
5 3A733 Power Steering Pump Pulley
6 63126 Crankshaft Vibration Damper
7 — Drive Belt Tensioner Pulley
8 2E884 A/C Clutch Pulley
---
Being way2old is why I need help from younger minds.

Visit here to see our surplus vehicles.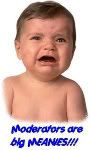 User(s) browsing this thread: 1 Guest(s)