10-30-2011, 12:54 AM
diggler1
Junior Member


Posts: 1
Joined: Oct 2011
Reputation: 0
car died
car made a pop like a belt came off but couldnt get a look on the side of the busy highway tonight. wife driving by herself and said it made odd noise, lights on dash came on, gas pedal went stiff, pwr steering went out, then engine died. it slightly turns but almost no slight indication its actually gonna turn over. hopin its no more than fuel pump, alternator, or battery. 2000 camry se 4 cyl. somebody please give me a reason not to buy a bullet and rent a gun
10-31-2011, 06:32 AM
Garner
Administrator


Posts: 1,324
Joined: Nov 2008
Reputation: 0
RE: car died
I need more information to be of much help. Sounds like the alternator belt may have come off? A cell in the battery may have popped?

No reason to buy a bullet & rent a gun as that won't fix the problem! You can't fix the car with a gun. If you have luck like mine, you would only wound yourself. Now you still have a broken car plus a wounded body plus the cops on you, fines to pay, etc. I would say that it is a lot simpler to just fix the car.

Please let us know what you find & we may be able to provide some better help.
---
Thanks for using the forum,
Garner

Interested in Mining? Look here: Coal Mining, PA
09-27-2012, 04:46 AM
(This post was last modified: 12-27-2013 10:46 AM by berekdinda.)
berekdinda
Junior Member


Posts: 5
Joined: Sep 2012
Reputation: 0
RE: car died
Is it getting gas to the engine? If the fuel pump is bad or the fuel filter clogged, you can get a spark but it will not start.
Types of Scarp Metals
09-27-2012, 07:07 PM
way2old
Administrator


Posts: 902
Joined: Feb 2007
Reputation: 0
RE: car died
This is at least 5 posts that are over 10 mnths old. Please respond to newer posts.
---
Being way2old is why I need help from younger minds.

Visit here to see our surplus vehicles.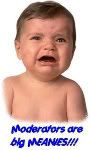 User(s) browsing this thread: 1 Guest(s)