11-23-2011, 12:22 AM
Rupe
Administrator


Posts: 4,474
Joined: Jun 2007
Reputation: 9
2002 Chevy Astro Timing
OK, this time I need help.

4.3 V-6 with 170k miles AWD auto trany

Had a distributor put in on the road some months ago and have an intermittent CEL with a code p1345, which tells me there's an issue between the crank position and the cam position. Typically I would say the dist was put in a tooth off and just go with that but having already tried that and lookng at the shop scan tool I see the timing is roughly 15 degrees no matter where I put the dist. IOW, if it runs then that's what I see. Remember that this engine has a fixed dist clamp so any real changes must be made by pulling it to bring it up or back a tooth. Have tried two teeth in either direction so far and keep getting the same code. Marks on the timning cover are just not there and I have already tried pulling a plug to make my best guess at TDC.

Banging my head and trying to finish up things before vacation next week. Also getting a bad case of tunnel vision due to other work related pressures, HELP!
11-23-2011, 07:03 AM
Garner
Administrator


Posts: 1,632
Joined: Nov 2008
Reputation: 0
RE: 2002 Chevy Astro Timing
I never ran into this problem so I was doing a little reading. It seems that every thing I've read so far tells you NOT to get that tunnel vision. Timing chain issues, loose or faulty sensor, loose rotor, and wiring issues all seem to come up the most.
Here's some pretty good reading on the subject.
Shhhh, another forum.
---
Thanks for using the forum,
Garner

Interested in Mining? Look here: Coal Mining, PA
11-23-2011, 11:01 AM
(This post was last modified: 11-23-2011 11:04 AM by Rupe.)
Rupe
Administrator


Posts: 4,474
Joined: Jun 2007
Reputation: 9
RE: 2002 Chevy Astro Timing
A few things I was going to focus on today are cleaning the crank sensor and double checking the timing chain slack. These vans get regular service / oil changes and we have never had any early (clearing throat sounds) timing chain issues so I don't really expect to find anything there. Seeing as this was not a problem before the new dist I may try replacing that again even though there's no excess play. My supplier claims to have had problems with that brand and they do not carry it any more. Perhaps the pick up coil is not located right on the money? Who knows? My research shows the timing should be around 2 degrees but I have not been able to pin down an exact proceedure. Idle is steady around 600 rpm.

Another thing I will do today is stop at a local garage and see if the guy can print me something with his connection to All Data. Perhaps there's a step I am missing.

BTW, yes, it's got an OEM Delco cap / rotor and a recent ignition coil. Runs well otherwise.
11-23-2011, 08:50 PM
way2old
Administrator


Posts: 911
Joined: Feb 2007
Reputation: 0
RE: 2002 Chevy Astro Timing
Hook up your scan tool and reset the timing according to what the tool information. That is the easiest way to get the timing set correctly.
---
Being way2old is why I need help from younger minds.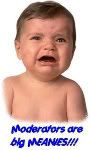 11-23-2011, 09:41 PM
(This post was last modified: 11-23-2011 10:05 PM by Rupe.)
Rupe
Administrator


Posts: 4,474
Joined: Jun 2007
Reputation: 9
RE: 2002 Chevy Astro Timing
More research.... the 2 degrees I found for timing was plus or minus 2 degrees. I have not found out what the timing spec should be. No matter where I locate the disrtibutor my scan shows about the same timing advance during live data viewing. About 15 - 17 degrees at idle and 30 - 40 at 2,000 rpm.

Today I pulled out the crank sensor and it was clean as a whistle. No gum, varnish, metal particals, etc. I also compared scan readings with another van and got pretty much the same results at both idle and 2,000 rpm. I made the executive decision today that I should button it up and take a fresh stab at it after I come back from vacation because I have two more vehicles to get done before I leave. After all, it runs well enough and maybe another code will come up to change my direction of thinking.

Edited to add: still more research shows that some people are full of crap because I see comments out there saying the spec is on the sticker under the hood, which has not been true for more than 10 years. I did find out that there's a casting mark on the timing chain cover at about 4 o'clock to use while under the vehicle and that's what the second hash mark on the crank pulley is for because on the van you cant see the mark up top! Guessing my next move (after vacation) will be to get another whole distributor and line things up by the book. Since the driver says the CEL has been on intermittently for months I will fly on the idea that just maybe there's a manufacturing error. Will let you know what happens.
11-25-2011, 10:17 PM
Rupe
Administrator


Posts: 4,474
Joined: Jun 2007
Reputation: 9
RE: 2002 Chevy Astro Timing
BTW, had another van of similar vintage in today and made more notes on the live scan readings. IOW, more things to compare like actual engine temp, total timing advance, O2 sensor readings, etc. I will double check the timing marks and the dist position once more before doing anything else. If I can get a helper to watch the dist while I rock the crank to check for chain slack I will do that as well..... AFTER VACATION!
04-25-2014, 09:42 AM
Rupe
Administrator


Posts: 4,474
Joined: Jun 2007
Reputation: 9
RE: 2002 Chevy Astro Timing
I just noticed this topic is still unresolved so I guess I spaced out after vacation!

The short version is that a replacement dist solved the mystery. Seems the reason the jobber no longer carried that brand was due to the high failure rate of the internal pick up coil. I had four other Astro vans with the same code and the same brand of distributor failed within about a year of that first one. I was able to get some reimbursement of labor and a tow bill from my supplier as well. Sometimes it pays to maintain a decent relationship with these people instead of yelling and jumping down their throat.
User(s) browsing this thread: 1 Guest(s)