01-24-2012, 06:49 PM
ashleyh215
Junior Member


Posts: 1
Joined: Jan 2012
Reputation: 0
Heater
My 2002 L200 Saturn lost it's heat gradually. My saturn is an automatic, and 2.2 L. It started by not blowing the air as forcefully. Then it quit except when you would hit potholes. Then it would come back on. Then I lost it completely for a couple weeks to a month. Now my heater works fine. I am concerned because I live in Michigan and have a toddler. Luckily I only work minutes from home.
01-24-2012, 08:56 PM
way2old
Administrator


Posts: 902
Joined: Feb 2007
Reputation: 0
RE: Heater
Sounds like you may have a blower motor starting to fail, or possibly a bad connection on the motor. If the connection is loose, it can easily cause your problem. The blower motor can also be starting to fail. The blower motor is located under the wiper cowling in front of the windshield. It is not a real easy replacement if you have never done one before.
---
Being way2old is why I need help from younger minds.

Visit here to see our surplus vehicles.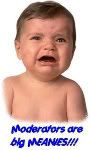 User(s) browsing this thread: 1 Guest(s)