03-23-2012, 12:34 PM
smitman68
Junior Member


Posts: 1
Joined: Mar 2012
Reputation: 0
1997 Dodge Ram 1500
Can someone tell me if a rear brake backing plate with hardware from a 1994 Dodge 2500 would fit a 1997 Dodge Ram 1500 4x4?
03-23-2012, 08:00 PM
way2old
Administrator


Posts: 902
Joined: Feb 2007
Reputation: 0
RE: 1997 Dodge Ram 1500
Probably not. The 2500 should have larger brakes than the 1500. Without measuring or holding them side by side, it will be hard to tell. It all depends on if the brake shoes are the same size. There are 3 sizes of brakes for both years. If the brakes happen to be the same size, you lucked out.

Backing Plate
11X2 Brakes 4761544AB
13X2.5 Brakes 4761554
13X3.5 Brakes 4761545
---
Being way2old is why I need help from younger minds.

Visit here to see our surplus vehicles.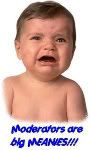 User(s) browsing this thread: 1 Guest(s)