Who Makes A Better Basic Service Manual
09-30-2012, 11:42 AM
citybilly
Member


Posts: 33
Joined: May 2010
Reputation: 0
Who Makes A Better Basic Service Manual
Hi guys Im looking to get a basic service manual for a few vehicles I help friends and family with and our local parts store has them for 50% off either haynes or chilton I know alldata usually is the best but I dont wanna pay the yearly fee these vehicles arent mine I just get my brain picked from time to time since I took 2 years auto tech in high school and yea I collect them too. But who makes a better one haynes or chilton all the manuals I have r haynes but was wandering if chiltons were better
09-30-2012, 04:31 PM
way2old
Administrator


Posts: 902
Joined: Feb 2007
Reputation: 0
RE: Who Makes A Better Basic Service Manual
You can go to autozones website and create an account. Their information is basicly the entry level Alldata, since Autozone owns Alldata. It is free and has quite a bit of information.
---
Being way2old is why I need help from younger minds.

Visit here to see our surplus vehicles.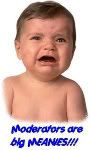 07-24-2013, 08:30 AM
markspend01
Junior Member


Posts: 4
Joined: Jul 2013
Reputation: 0
RE: Who Makes A Better Basic Service Manual
Hey Guys me Mark.Well i think that best manual to buy is reliant on what you are trying to achieve. If you are trying to understand common automatic fix then this guide is best. It will describe the fundamentals without concentrating on a particular car organization.Thanks!!
---
Sensors Manufacturers
User(s) browsing this thread: 1 Guest(s)