Problem with Power Window
03-01-2007, 04:10 PM
armcorsino
Posting Freak


Posts: 120
Joined: Mar 2007
Reputation: 0
Problem with Power Window
Hi, My name is Armando,
I have a problem with a 1999 Toyota Corolla - Power Window, all 3 window is in operation, but the driver side is slow movement up & down. It take 5 minute, not even half way. every 5 minute it slowly go up to close the window and another 5 minute to full close. Can it be the main control switch or the power window motor it self. Email me back.
Thank you
Armando
03-01-2007, 04:14 PM
way2old
Administrator


Posts: 902
Joined: Feb 2007
Reputation: 0
RE: Problem with Power Window
Hello Armando. More than likely it is the window motor that is getting worn. You might help it a little by spraying the felt track cover with some good quality lubricant. It might last a few days for you until you can get it repaired. It could also possibly be the window regulator that is going bad. Good luck and please post repair results or any further questions here. Thanks way2old
---
Being way2old is why I need help from younger minds.

Visit here to see our surplus vehicles.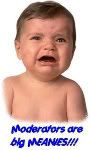 User(s) browsing this thread: 1 Guest(s)