02-19-2008, 07:07 PM
tippy
Junior Member


Posts: 4
Joined: Feb 2008
Reputation: -1
Poor Gas Mileage
My 1999 VW Beetle is getting poor gas mileage,I was told my Mass Air Flow sensor and both O2 Sensors are bad,could this cause the poor gas mileage?Please help me if you can.
02-19-2008, 09:12 PM
way2old
Administrator


Posts: 902
Joined: Feb 2007
Reputation: 0
RE: Poor Gas Mileage
If those sensors are bad, yes they can affect the fuel mileage. They need to be diagnosed and repaired if necesary. Good luck
---
Being way2old is why I need help from younger minds.

Visit here to see our surplus vehicles.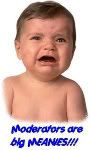 User(s) browsing this thread: 1 Guest(s)