03-03-2007, 10:12 AM
candylm
Junior Member


Posts: 1
Joined: Mar 2007
Reputation: 0
suzuki vitara 5 speed
Need to know what type of tranmission fluid to use. 1998 suzuki vitara 5 speed
03-03-2007, 08:05 PM
way2old
Administrator


Posts: 911
Joined: Feb 2007
Reputation: 0
RE: suzuki vitara 5 speed
Use Dexron III or equivelent. This is available at any auto parts store. Just ask whoever is working the counter.
---
Being way2old is why I need help from younger minds.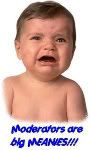 03-19-2007, 01:58 PM
CaryJoeYork
Administrator


Posts: 1,267
Joined: Dec 2006
Reputation: 2
RE: suzuki vitara 5 speed
Good Luck
---
Cary Joe York
Support
10-07-2009, 02:12 AM
kimriead
Junior Member


Posts: 3
Joined: Sep 2009
Reputation: 0
RE: suzuki vitara 5 speed
HI buddy..
I agree with Way2old. Use Dexron III ,it would suie best for your suzuki vitara 5..
04-20-2010, 04:55 PM
RE: suzuki vitara 5 speed
I have a suzuki samuri with erratic steering it takes off one way then the other at erratic times
User(s) browsing this thread: 1 Guest(s)